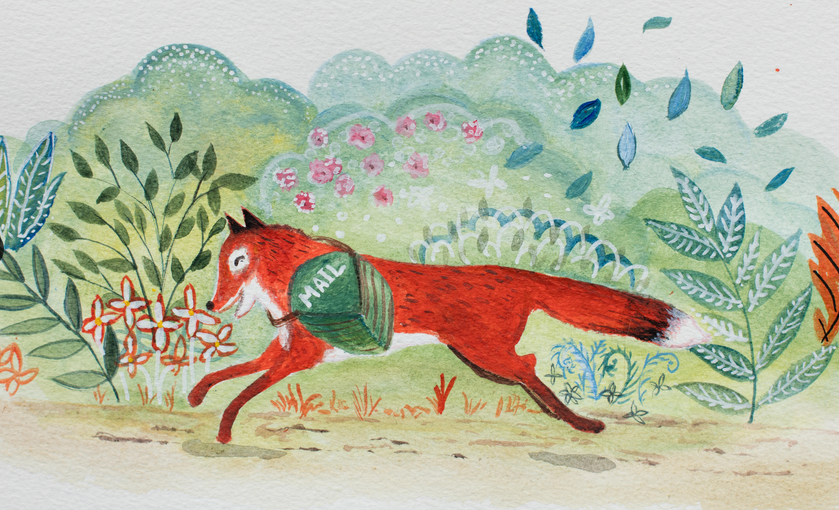 Fiery Fox was created as the main character for the first book 'Fiery Fox learns about fire safety'. When describing him to Eli my Illustrator, I wanted a young fox that colours were as mesmerising as a fire (which is why I called him fiery) and a character who would be fun, adventurous and energetic like many children I know.
Fiery Fox' Mum was described as being kind, caring and extremely patient. Her character really shows this in both books as she guides Fiery through some important lessons that he learns. She is a great role model, helping those in times of trouble, inspiring the younger generation to help make a better world and is really good at listening to Fiery's many questions about the world around him.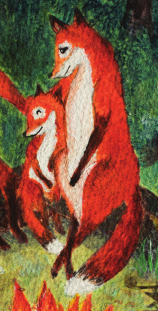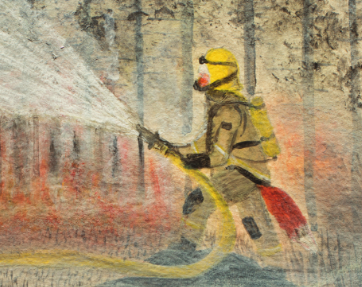 Fiery Fox' Dad's character was described as being a fireman, big strong and brave in the first book. He comes across as a family fox, being a big part of Fiery's life, going for walks, sharing a safe fire and also being a great role model to Fiery as he gets involved by helping where he can.
Fiery fox friends………….
Rabbit, Field mouse and squirrel play a big part in Fiery Fox's adventures, helping Fiery learn all about team work and important lessons. In the second book Fiery fox and his friends certainly made a huge difference, along with Fiery fox's Mum and Dad, cleaning up, saving lives and sharing time together to get creative and celebrate what they learnt.