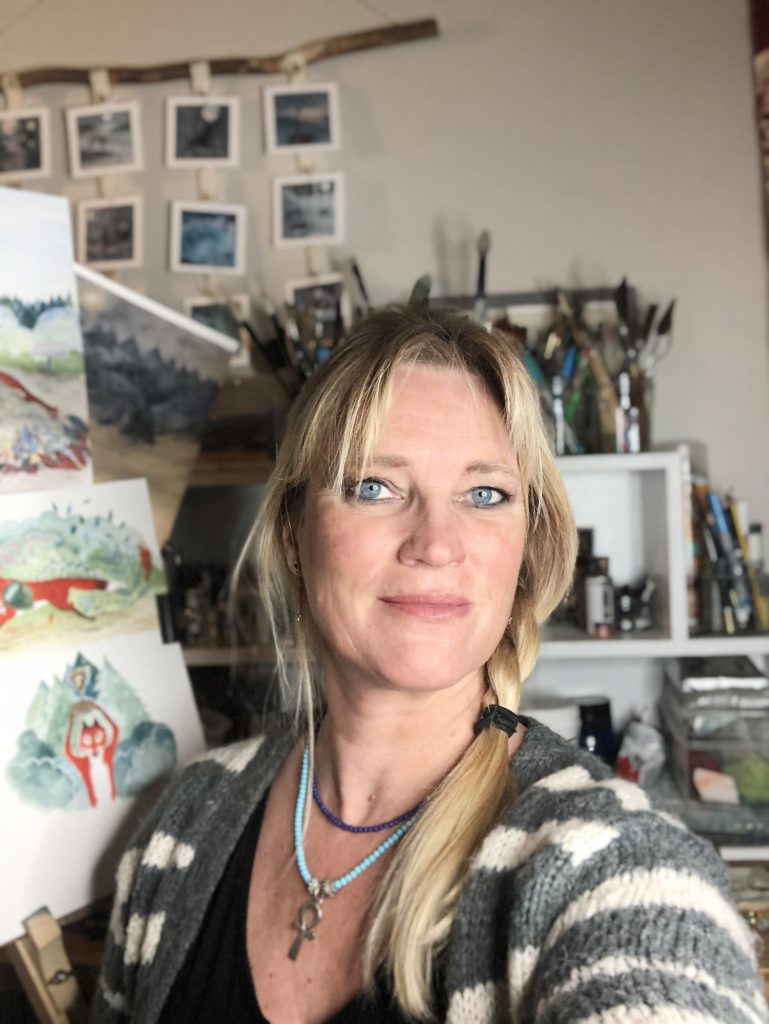 Eli Rees King is a children's illustrator, artist and visual story-teller. Her inspiration comes from a deep connection to nature, especially woodlands and water, but also the moon and the stars and everything else in between. So much of her work echoes the magical landscape and flora and fauna of the UK as well as that found in Scandinavia.
Fiery Fox learns about fire safety is the first book that Eli has illustrated and she is looking forward to illustrating more children's picture books, especially working with Teresa on future books as part of the Fiery Fox series.
She currently sells her art through the Courtyard Gallery in Stratford upon Avon and also online through her Etsy shop which can be found at www.elireesking.co.uk
"What I truly hope to capture is magic and wildness in my work".
To contact Eli, please go to www.facebook.com/EliReesKingArtist