Fire fighters charity-
Raising money for the fire fighters charity is something I believe fighter fighters deserve support with, as they put their lives at risk every day to help others. So giving some of the money from the sells of the books from Browns shop in Pershore, as well as from several events has enabled me to do this.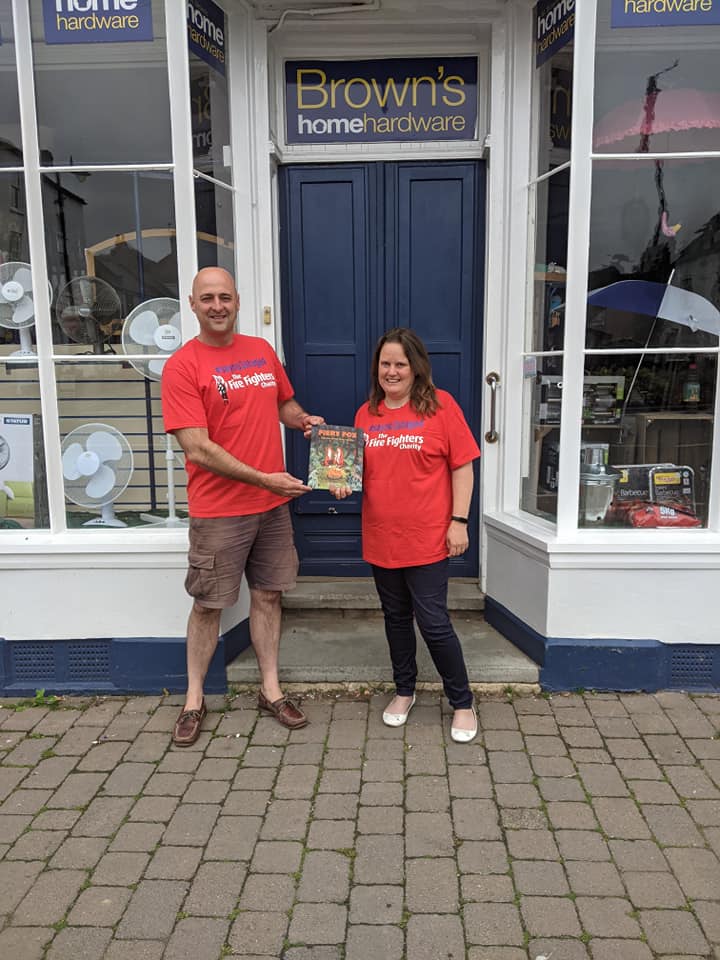 Muddy Faces magazines–
Having the opportunity to write a piece for the Muddy faces magazine about the positive effects forest school has on everyone and being featured as the 'Practitioners voice' was a real honour for me. This has led to Fiery fox learns about fire safety to be sold through their website, which is one of the most well known providers of equipment and resources for many forest school leaders. The magazines also provides a great resource full of practical ideas and tips for forest school and outdoor learning. You can find my contribution on the 4th edition, page 32 – https://muddyfaces.co.uk/outdoor-hub/outdoor-practitioner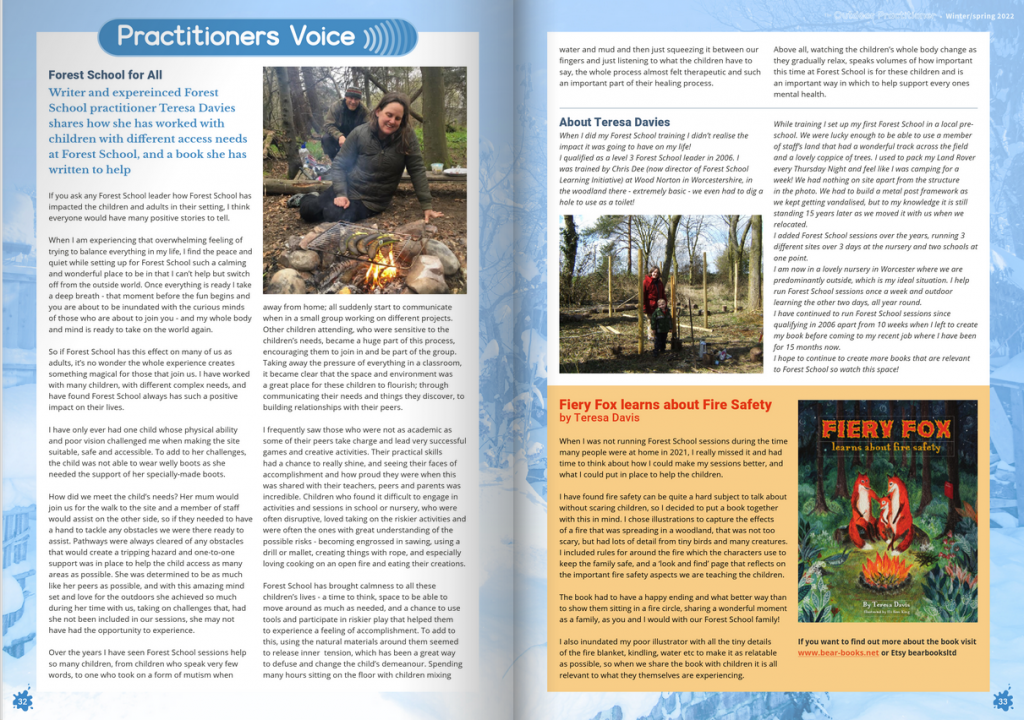 Fire prevention Story walk-
On October the 14th 2023, Fiery fox learns about fire safety is going to be featured as the Treasure island fire rescue, fire prevention week story walk. What an incredible opportunity this is, with my book on display for many families to see, and help towards keeping everyone 'fire safe'.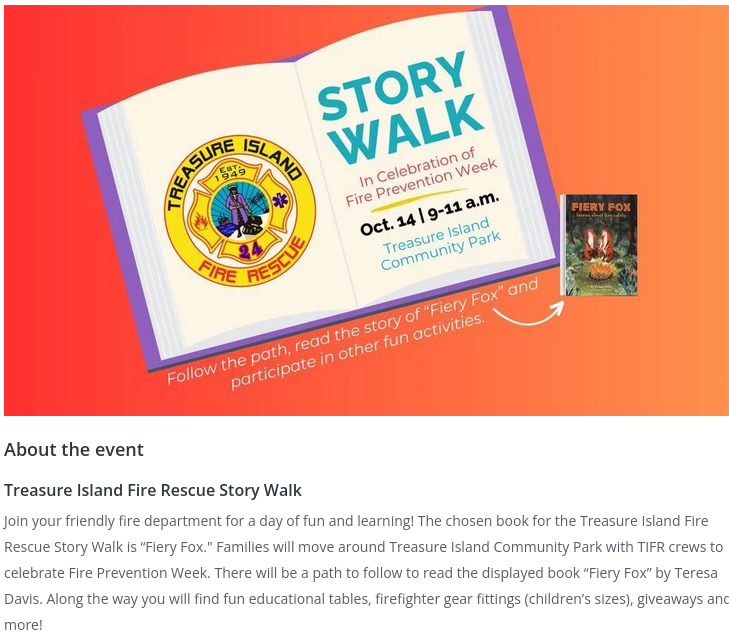 Book/coffee shop
At the end of the summer I had the exciting opportunity to have my books sold in Script Haven, a lovely little book/coffee shop in Worcester. It has become a great hive of activity as it opens it's doors to author events, poet readings, many group activities as well as the shop supporting many charities. I am truly privileged to be part of Script havens amazing journey and for those visiting Worcester, you can pick up a copy of fiery fox.